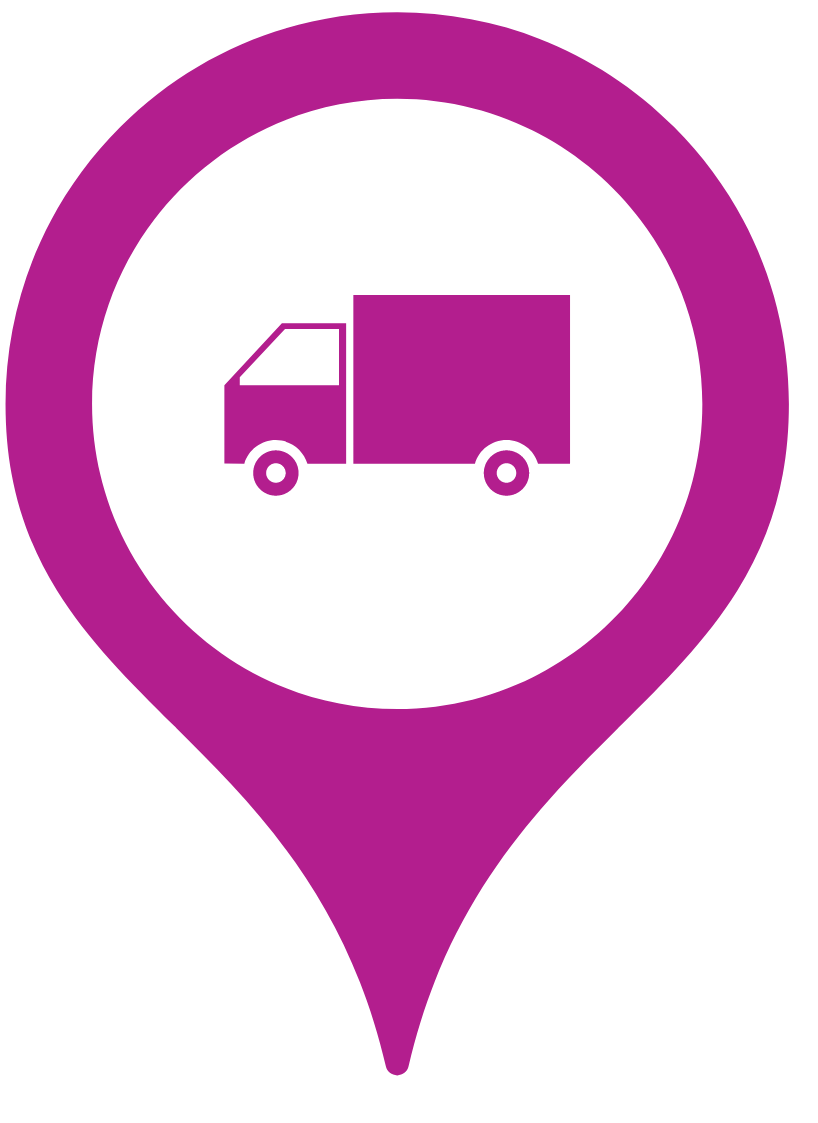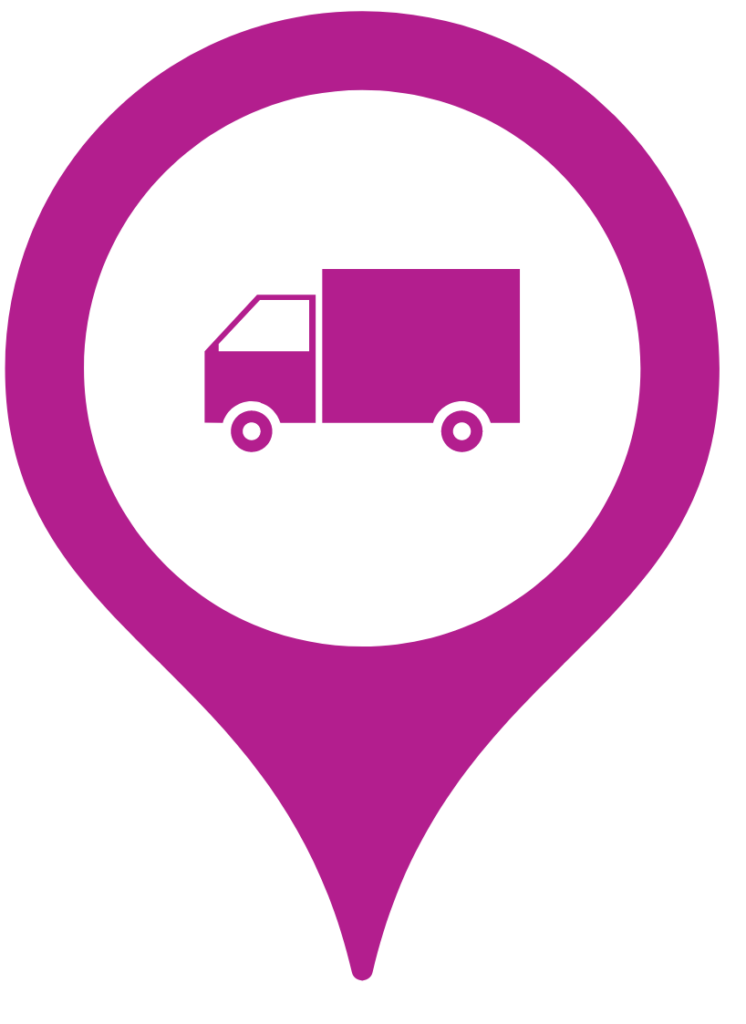 A Mile Above moving services
Once an estimate is "accepted", a coordinator will be in touch to explain the next steps. Photos of your move or an on-site visit (based on the size of your move) are required to finalize the estimate.
Bookings are not secure until a non-refundable deposit has been paid. Once the deposit has been received, a confirmation email will be sent, and your booking is complete. 
Time begins when the crew arrives on location and ends when the job is complete, plus travel times. There is a 3 hours minimum for a 2 Movers job and 5 hours minimum for a 3 Movers job. Time is billed in 30 increments after the minimum hours.
For all jobs, the crew may take  5 minutes paid break every hour or couple of hours depending on the complexity of the job.
Payment must be made on-site, in full, upon job completion. A receipt will be provided by the driver or can be emailed after payment has been processed. We accept cash, Certified cheque, E-transfer, Mastercard, and Visa. 3.4% processing fee on all credit card payments.
Gratuities are not included but appreciated (these can be paid in cash or added to the final bill).
We do our best to accurately estimate the time required for each job. However, estimates provided by our coordinators are not guaranteed and are subject to change. 
It's the client's responsibility to ensure legal parking for our vehicle(s) is available at all locations. Any parking tickets received will be added to the final bill.
The client is responsible for booking elevators and/or loading bays that the move requires. Failure to do so may add time to the job.
"A Mile Above Moving" may charge additional fee for flights of stairs outside client's apartment unit or house depending on the number of flights. Please contact for more information on this.
If the client needs to cancel a booking, the client will lose their deposit. All deposits are non-refundable.
If the client needs to reschedule a job, we require a minimum of 14 days notice, and the alternate date is subject to availability. If the job cannot be rescheduled, the client will lose their deposit. An alternate date must be booked within five days after the cancellation. Any rescheduled jobs will incur a $30 administrative fee.
It is the client's responsibility to disclose important information regarding the job. This includes a full and accurate list of items to be moved, accurate information regarding flights of stairs, elevator details, and access to locations (eg. waiting for keys, etc) that affect the length of the move and/or our staff's safety. 
If there is undisclosed information, "A Mile Above Moving" reserves the right to send additional crew members if needed or spread the job over several days. There is a 3-hour minimum charge for each additional staff member.
Specialty items Must be disclosed and pre-arranged, including but not limited to: safes, pool tables, pianos, quartz, marble, etc.
It is the client's responsibility to inform "A Mile Above Moving" prior to the move if any disassembly or assembly of any item(s) is required. Failure to do so may add time to the job.
Disassembly or assembly of basic items like bed frames and dining table are performed at no additional charges.
Additional charges will apply for disassembly or assembly of fridges, gym equipment, hospital beds, and fridge doors.
The client is responsible for any parasitic insects (bed bugs, cockroaches etc.) encountered within the premises of the origin, destination and/or additional locations. The client will be responsible for reimbursing "A Mile Above Moving"  for costs incurred due to cleaning, sanitizing and delousing vehicles and/or replacing affected equipment.
"A Mile Above Moving" reserves the right to cancel a move if the conditions of any of the locations are unhygienic and/or the crew encounters any parasitic insects
"A Mile Above Moving" reserves the right to refuse to move an item if the item can not be safely moved or if moving said items could put our movers in danger
Please don't hesitate to contact us if you have any questions. 
We charge a one hour travel fee on all our moves regardless of the moving location. This covers driving from our moving base to your pick up address and driving back to the move base from the destination address after completion of move
Our service includes a $2,000,000 liability coverage with $750 deductible. The customer is responsible for the deductible on any insurance claims.
Standard valuation Coverage
We provide standard valuation Coverage of $0.60 per lb at no additional cost to our customer.
Full Valuation Coverage
If you feel your belongings are worth more than $0.60 per lb, we can provide Full valuation Coverage for a cost of 1% of the valuation of the total worth of your belongings. If you estimate your belongings are worth $70,000, you will pay $700 for the full value protection. This protection allows us to either repair the damaged items or replace it with an item of the same condition. For instance, If the damaged item was a 5 year old lamp, we will replace it with a similar 5 years old lamp or pay the fair market value.
We don't automatically repair or compensate for damages, it must be clearly shown that the movers are responsible for the damages.
We are not responsible for items in boxes not packed by the movers unless the outside of the box indicates that the box was damaged during the move.
We are not responsible for electronic items not functioning after the move unless there is clear evidence that the item was not handled properly during the move.
If damage does occur during the move, it must be reported right after the move so the movers can confirm that the damage occurred during the move.
We reserve the right to refuse to move a certain item if we feel that the item could not be safely moved without incurring damages.
You can find out more about Insurance coverage using this link: 
https://www.mover.net/consumers1/content/HelpMovingProtection.pdf
loss, damage or delay to any of the goods described in the contract of carriage caused by an act of God, the Queen's or public enemies, riots, strikes, a defect or inherent vice in the goods, an act or default of the consignor, owner or consignee, authority of law, quarantine or difference in weights of grain, seed or other commodities caused by natural shrinkage.
Mechanical quality of any electronics or appliances. 
Acoustical quality of any musical instruments
Damage to articles made of press board, particle board or wafer board or similar structured materials
Damage to glass , marble or similar materials, as an independent item or as part of articles being moved (unless proper packing provided by customer, e.g. cardboard box with corners support for glass table tops, wooden crate for marble table tops)
Damage caused by or due to peeling veneer of any sort
Deterioration of any article due to aging, temperature, humidity or moisture
Items of extraordinary value including but not limited to Mortgage Papers, Legal Documents, Business Documents, Antique's, Jewelry are not covered by either release rate liability or full value protection. Therefore these items are moved and/or transported at owner's risk.
Exterior cosmetic damage on unboxed merchandise caused by Company is consignor's sole responsibility. Company does not take any responsibility what so ever on items that are unpacked or poorly packed
We reserves the right to refuse to move items through passages or stairways with less than 2 inches clearance all around the walls/ceiling and the item in question.